Description
DJI Ronin-SC Specs, Price and Overview in Pakistan
Buy  DJI Ronin SC Pro Combo 3-Axis Gimbal Stabilizer   from us at the best prices DJI Ronin  in Pakistan and enjoy our nationwide free delivery, customers from Karachi, Lahore, Islamabad, Quetta, Peshawar, Multan, Faisalabad, Sialkot, Hyderabad can get deliveries within 24 hours.
Created with advanced stabilization technology and an ultra-lightweight design, the DJI Ronin-SC is a 3-Axis stabilizer for mirrorless cameras that allows users to capture cinematic, professional footage with ease. The gimbal system, made for singlehanded use supports a wide variety of cameras and lenses and even has a modular design for optimal portability and quick setup. With its stand-out combination of features, the Ronin-SC offers creators more possibilities than ever to get the exact shots they envision.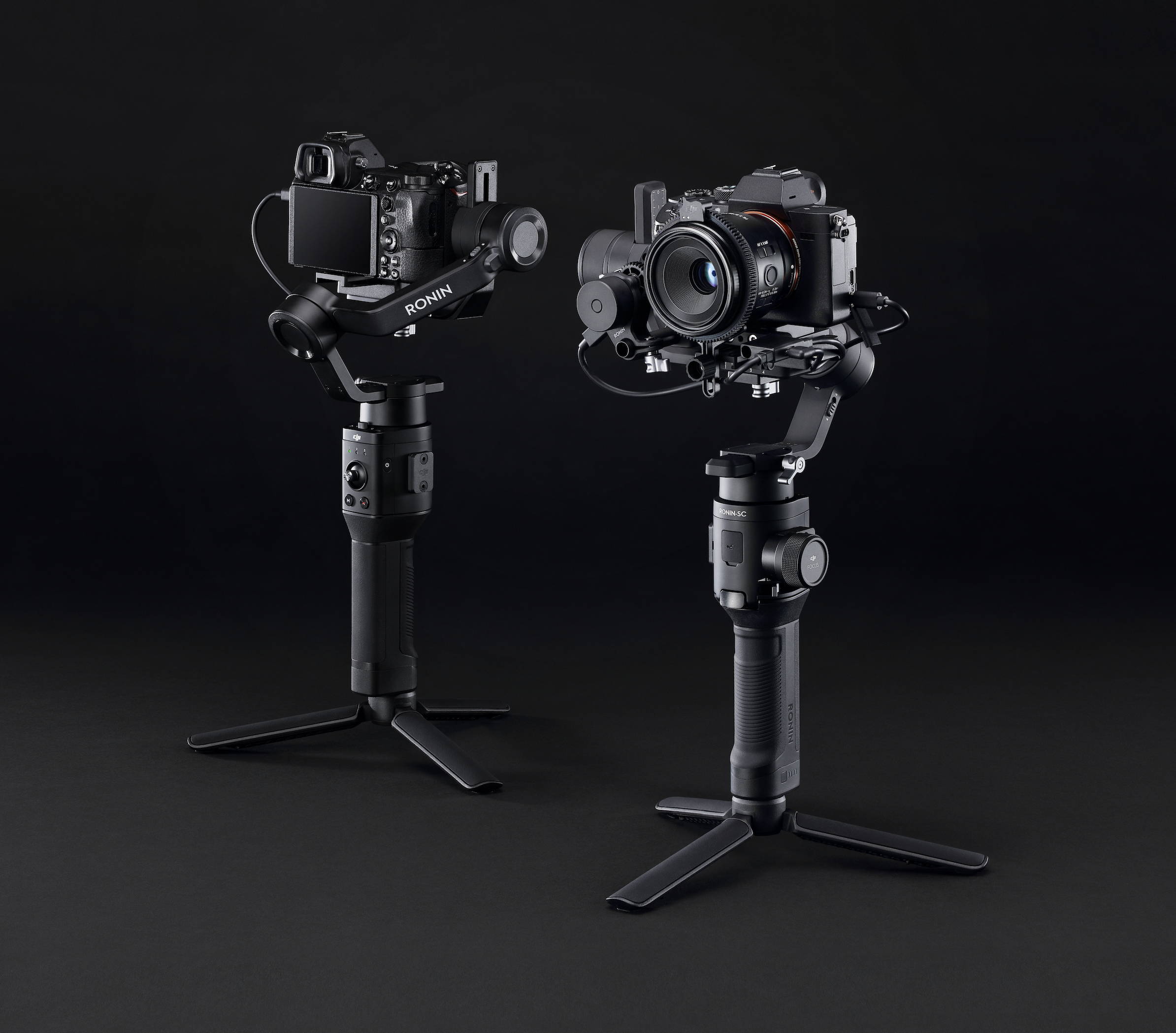 COMPACT AND LIGHTWEIGHT
The Ronin-SC is built to go anywhere, opening the possibilities for content creators and filmmakers to shoot in almost any environment or situation. With aluminum and magnesium construction, as well as high-strength composite materials, the Ronin-SC provides robust performance while weighing just 1.1kg. Along with its quick setup, modular design, the Ronin-SC can be packed compactly in limited spaces for improved portability.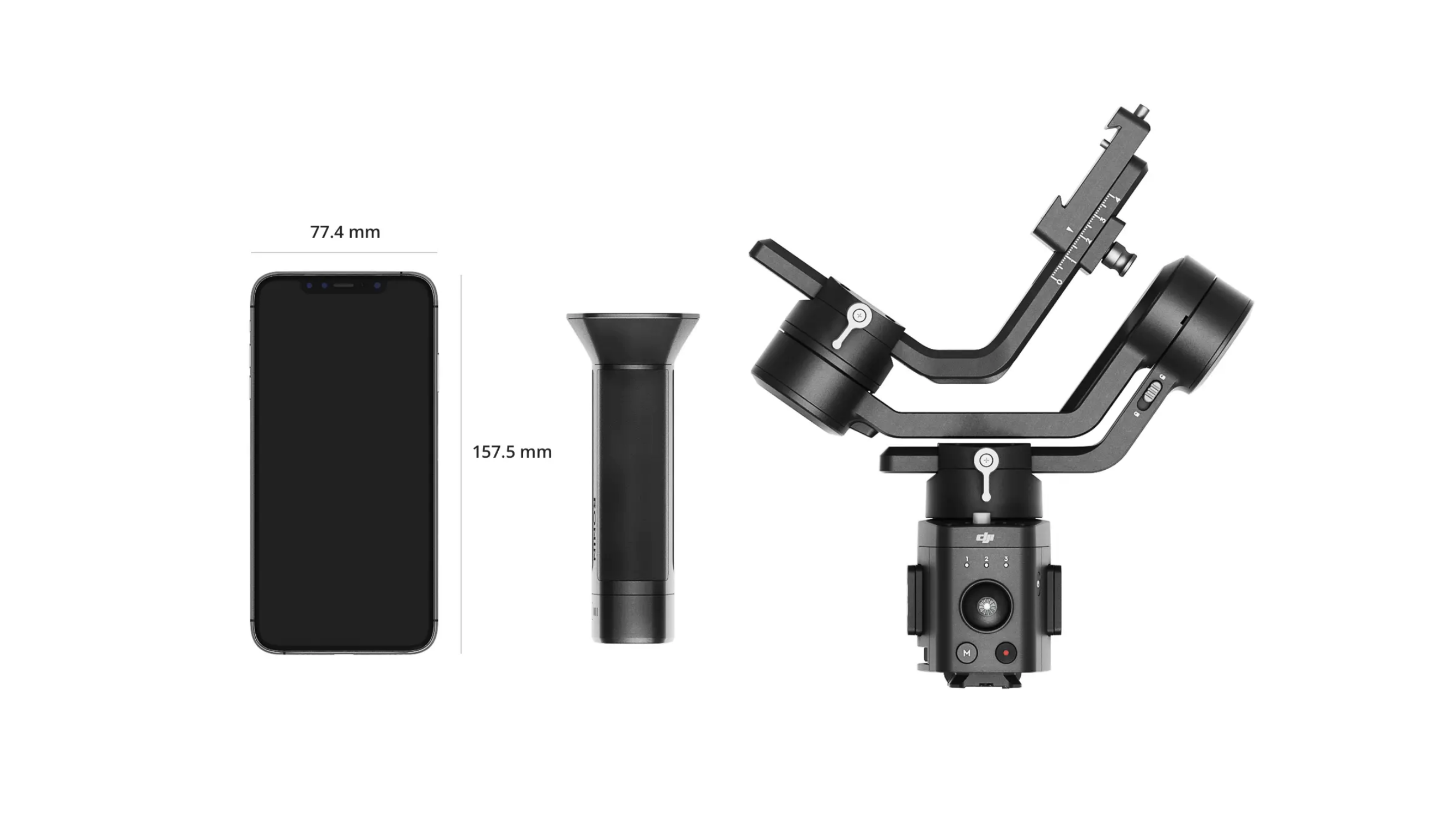 MORE COMPATIBILITY
The Ronin-SC supports a wide range of lenses and cameras while meeting the highest performance standards. The unit has been comprehensively tested to support a payload of 2.0 kg while still achieving cinematic, smooth shots. User-friendly and intuitive controls for focus and shutter are also available for almost all camera brands.
EXTREMELY DYNAMIC STABILITY
For even the most action-packed scenes, the Ronin-SC provides perfectly stable shots. In its Sports Mode the unit improves the sensitivity of each axis while continuing to maintain its stabilization, making the Ronin-SC even more effective in sudden motion situations, fast follows, and even sudden changes in direction.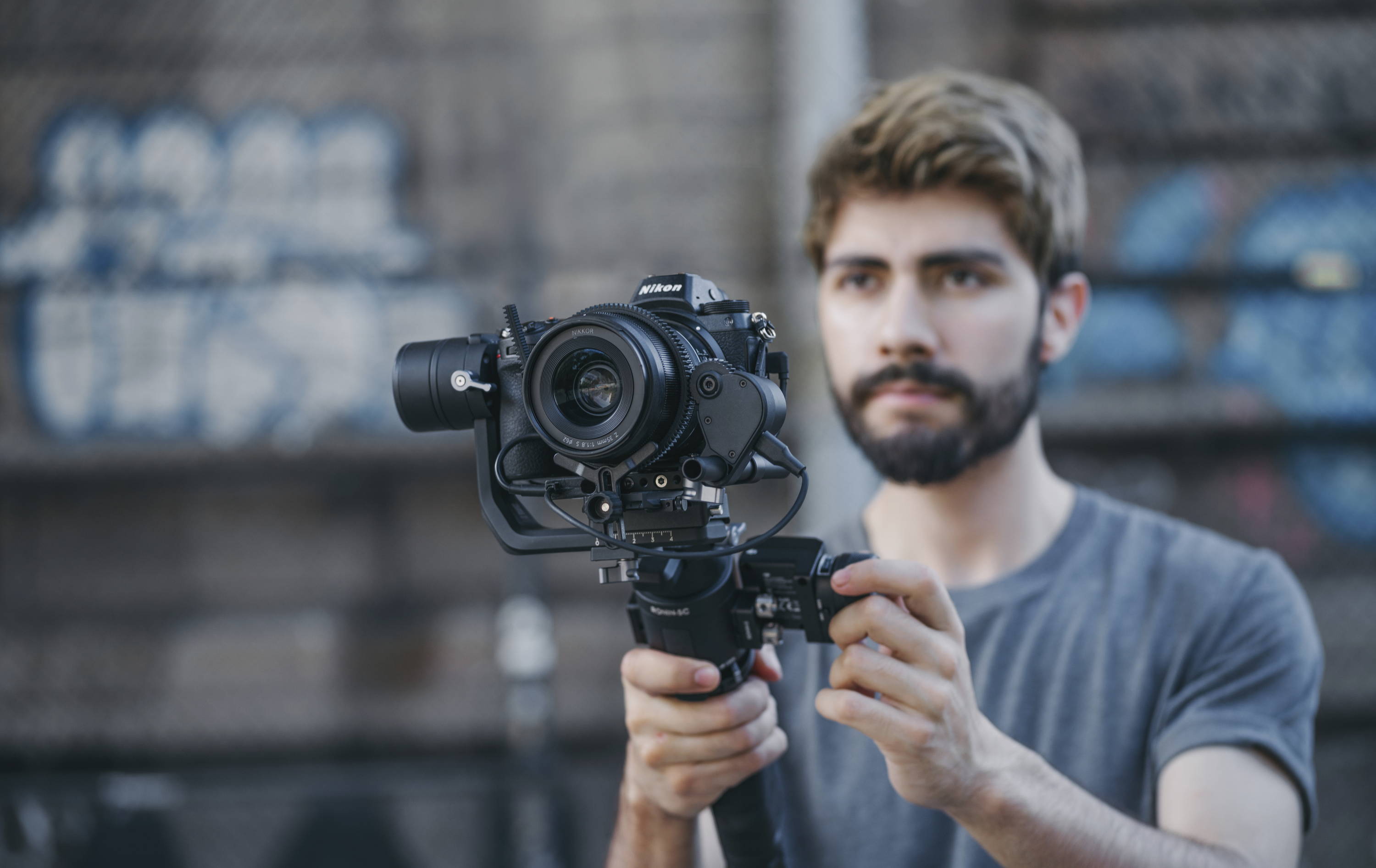 UNOBSTRUCTED ROLL AXIS ARM
Designed with an innovative framework that elevates the camera payload above the roll axis, the camera's built-in display is free of any obstructions.
FREE PAN AXIS
The Ronin-SC's pan axis allows continuous movement, freeing the camera to shoot even more dynamic shots. Options like an infinite 360° roll enable filmmakers to capture more creative shots.
ATTENTION TO DETAIL
Triggers and buttons are designed to be easy to reach for every important control. Also, a flared battery grip makes holding the gimbal for extended periods of time easier and slip-resistant.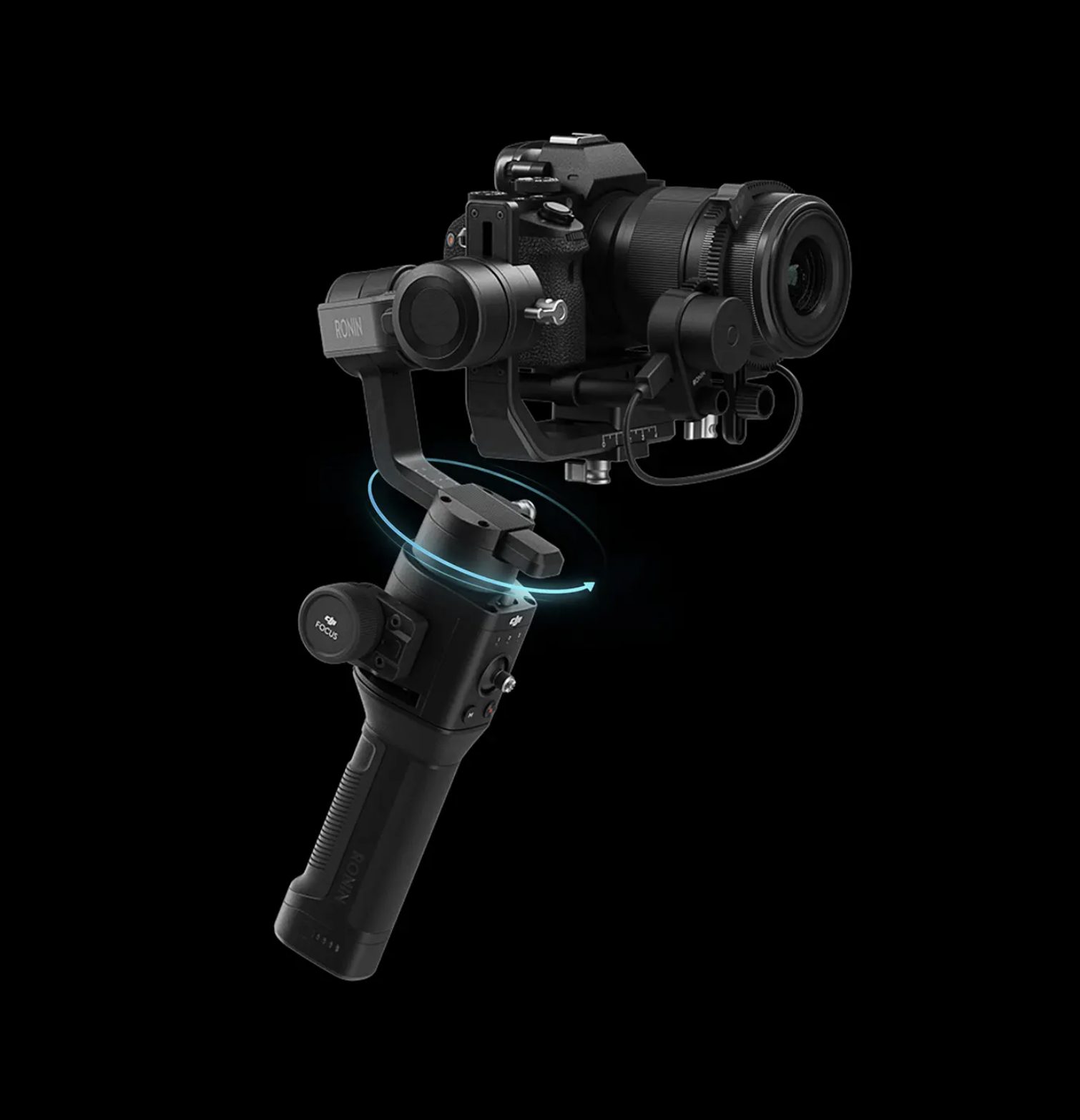 INTELLIGENT AUTOMATED FEATURES
The DJI Ronin-SC gimbal system offers users a full suite of advanced shooting options to unleash your creativity.
PANORAMA MODE
Smooth, shake-free automated movement control enables you to create stunning panoramas with ultimate quality and precision.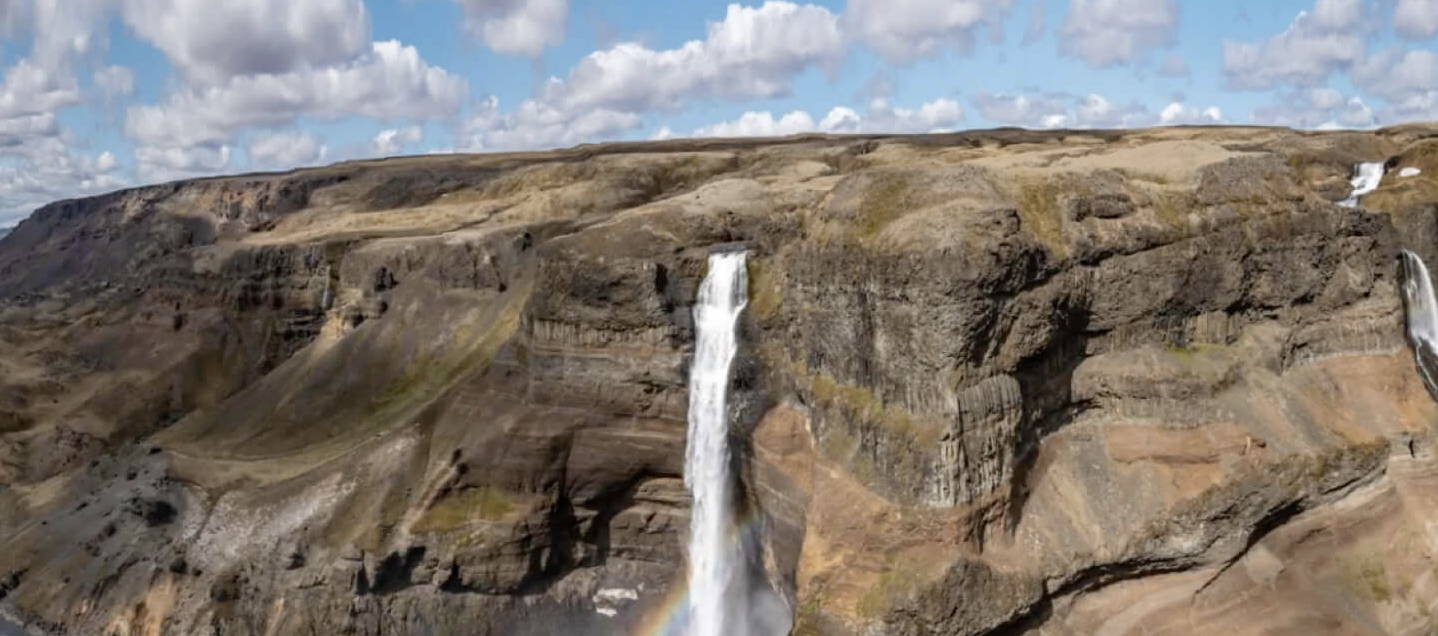 TIMELAPSE
Easily capture moments in time with Timelapse mode, whether you are capturing blossoming flowers or a beautiful sunset.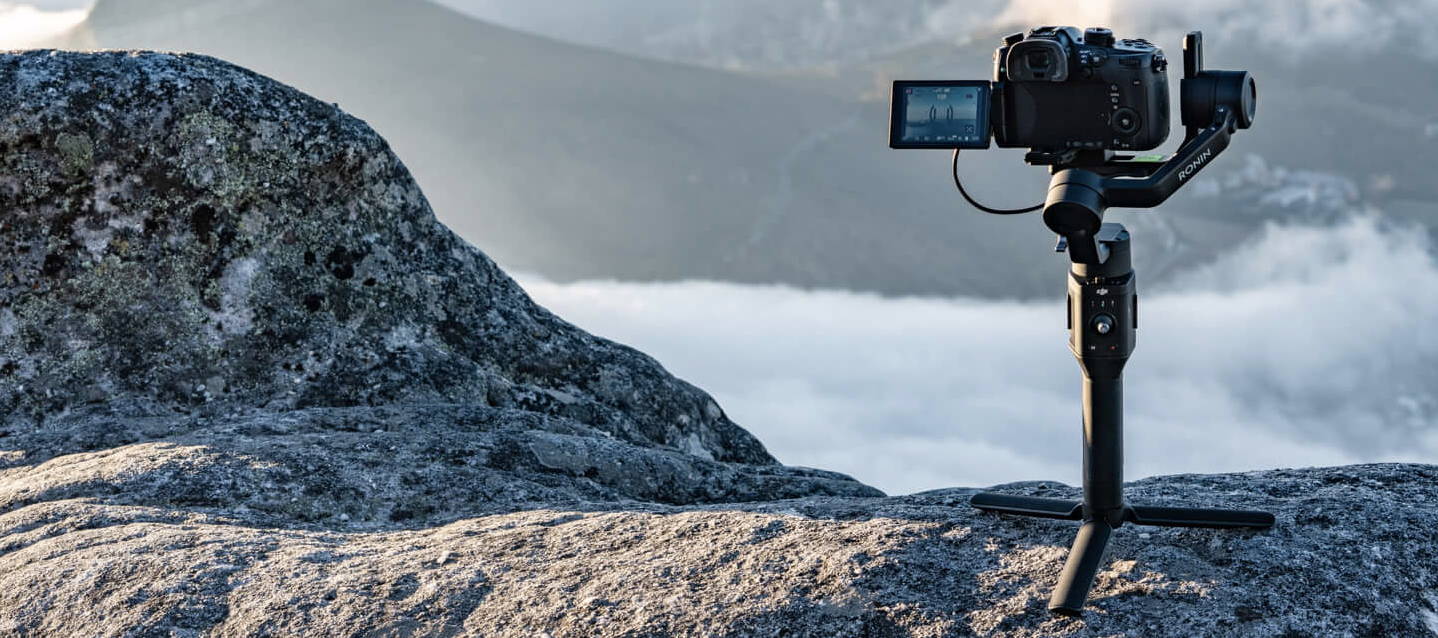 MOTIONLAPSE
Add a compelling element to your timelapses with smooth gimbal movement.
MOTION CONTROL
Simply create a camera movement path to repeat the exact frame you want whenever you need it.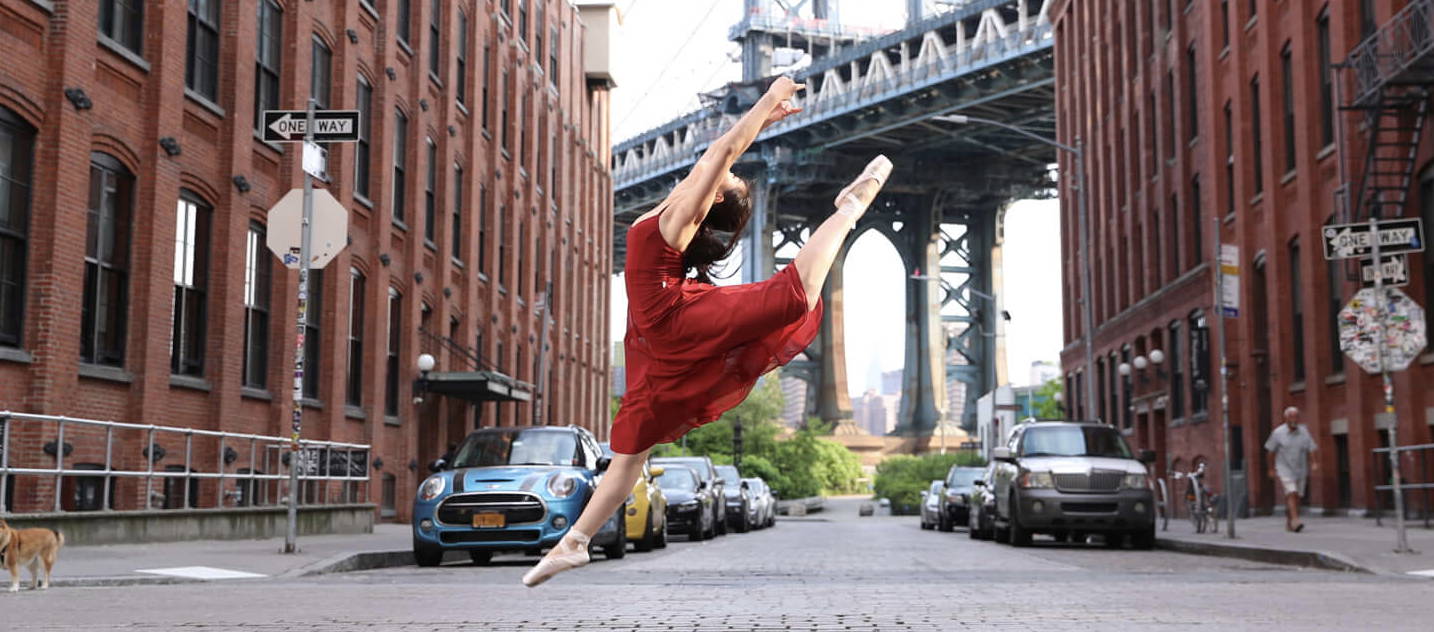 FORCE MOBILE
With the Ronin-SC DJI introduces Force Mobile, an app-based version of the Force Pro camera control system. Via rotating and tilting your smartphone device, users can control the gimbal, to achieve expressive, fluid shots with ease.
ACTIVETRACK 3.0
For the first time users can now take advantage of DJI's ActiveTrack technology in the Ronin series. With a Smartphone, the Ronin App, and the Ronin-SC working together, users can easily follow subjects smoothly and precisely.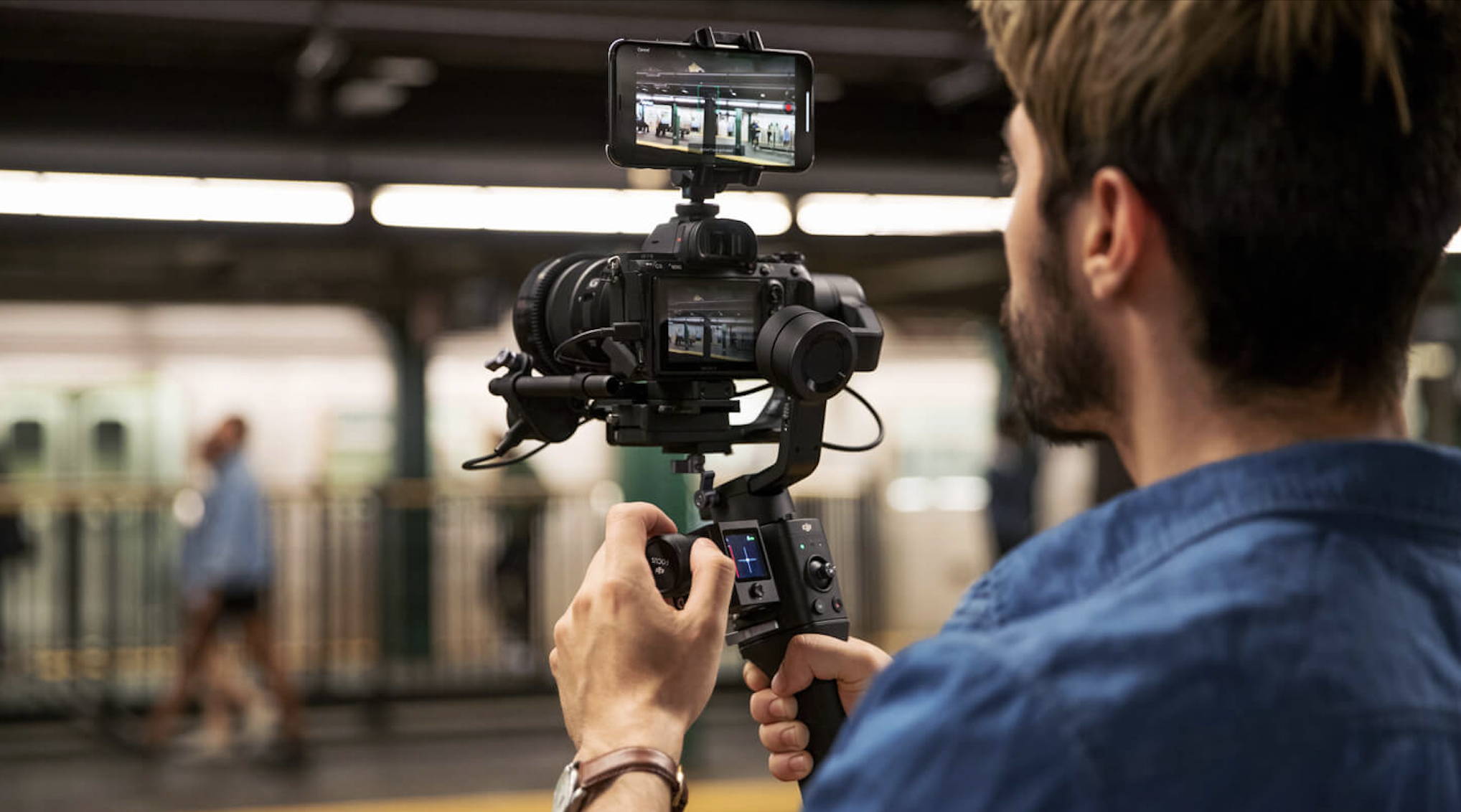 NEW AND IMPROVED RONIN APP
DJI has improved the Ronin app for an enhanced user experience. The interface has been improved to offer easier access to presets, and DJI has also included a camera balancing guide and tutorials to help users master the Ronin system.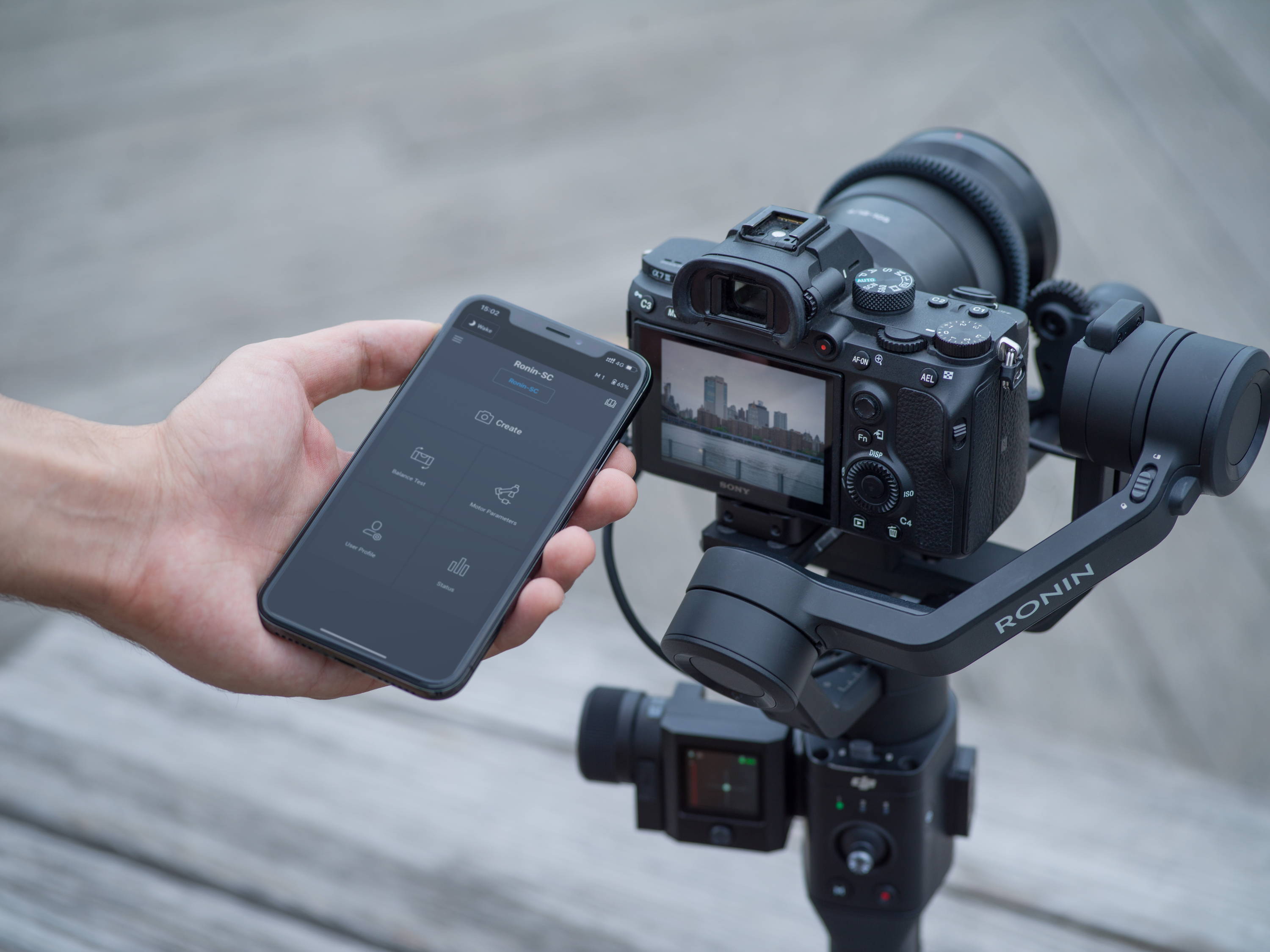 SIMPLE SETUP AND ADDED SAFETY FEATURES
Ronin-SC features Axis locks on each arm for easier storage. The Quick-Release Plate also includes a positioning block to memorize the perfect camera position for virtually instant remounting. Finally, when powering off, the motors will gradually power down the gimbal to ensure quick setup and reliability.